General information
The most common violations and fines:
not wearing a seat belt - €300
excessive speeding - €5 for each km / h
red light crossing- €200
breaking of parking rules (a long stop on two yellow lines or under a "no parking" sign, on a sidewalk, on a highway, near a traffic light or a zebra crossing, in places for people with disabilities, etc.) - €150
if you have exceeded the allowed maximum of alcohol in your blood
— 0.22-0.35 ppm (‰) - € 125
— 0.35-0.55 ‰ - € 301
— 0.55-0.7 ‰ - € 500
— above 0.8 ‰ - up to € 10,000 or 2 years in prison (by the decision of a judge)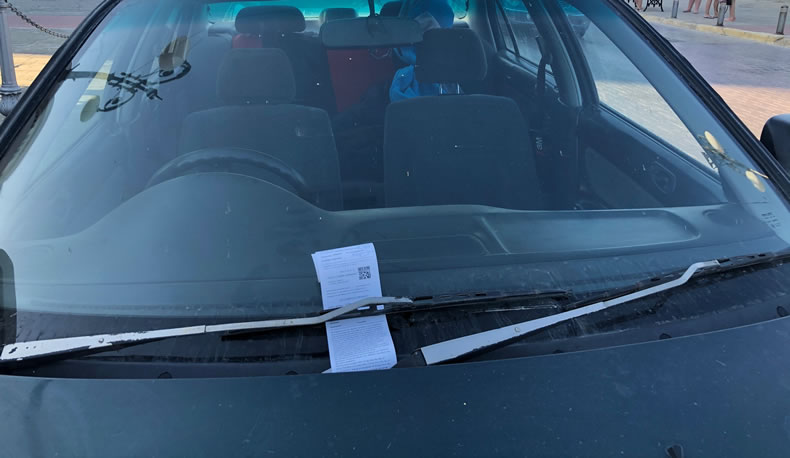 Payment order
If you have been issued a fine ticket and it was attached to the windshield of the car (or handed in person), we recommend that you pay it as soon as possible. After 15 days from the date of the offense, the amount is increased by 50%. If no payment follows after another 14 days, the case goes to court. Non-payers may have problems with re-visiting the island, as well as EU countries.
The easiest way is to pay at any bank, or online no earlier than a day after receiving it, since during this time the fine is registered in the system.
How to pay at the bank
To do this, you need to contact the bank employee, having with you the fine ticket and your passport. The bank may charge a small transfer fee.
Online payment on the website
You can also pay using JCCSMART application on the mobile phone or on the website: www.jccsmart.com